Is there room for fuels when talking about energy storage?
By Christophe Jospe
Energy storage is a big deal and will only get bigger. This is because:
electricity prices fluctuate wildly based on demand and supply;
the dramatic decline in the cost of wind and solar adds more intermittent sources of energy onto the grid, but increases the need to not waste those electrons;
remote areas that are energy insecure need affordable and reliable energy storage; and
increased disasters and stresses onto the grid increase the need for a reliable and dispatchable source of power.
Indeed, over the next 8 to 9 years, the World Bank Group estimated that in developing countries alone, energy storage capacity will skyrocket from 2 Gigawatts (GW) today to more than 80GW.
A clear favorite in the energy storage community is batteries. Traditional lithium ion batteries and flow cell batteries have recently enjoyed dramatic cost reductions and are projected to get even cheaper and more efficient. Whether through electrification of a vehicle fleet, or the creation of batteries that can more efficiently store utility scale or distributed energy, batteries have their advantages. They are plug and play, scale nicely with modular technology, have a relatively long life time with few (if any) moving parts, can be used every day, and once installed, they emit no carbon pollution.
However, as the world moves to embrace batteries as a dominant form of energy storage, it is important not to throw out the baby with the bathwater. Despite the success of the Solar Impulse flying around the world without fuel, there is a reason why airplanes aren't flown on batteries. Quite simply, carbonaceous fuels have up to 100 times the energy density. There is more bang for the energy buck. This is why researchers continue to explore technology pathways that can use only CO2, water, and an energy input of heat or electricity as an alternative approach to store intermittent electrons. Indeed, by using a renewable source of electricity and carbon dioxide – i.e. directly capturing it from the atmosphere – these technologies can even compete with batteries on the carbon balance.
Unlike batteries, whose capital cost becomes prohibitive if the electrons they store are held on to for more than a day, fuels can be stored for months and not deteriorate. When there are seasonal variations in energy supply – like the country of Denmark which is aims to build a 100% renewable energy supply by 2035 with mostly wind, but generates significantly more power in windier winter months than in summer months, this has an advantage for long term energy storage. Having a backup fuel that can be used in the case of an emergency – should a battery become exhausted because it wasn't sunny or windy for days on end – can certainly come in handy as it can efficiently be converted back to power in a fuel cell. Furthermore, liquid fuels synthesized from CO2 waste from power plants or captured from the atmosphere have a significantly lower carbon balance than fuels directly extracted from the ground. In a carbon constrained world that is unwilling to get rid of the internal combustion engine, this has its benefits for the transportation sector.
The jury is out whether the suite of technologies that can create synthetic fuels will enjoy the same value proposition and economics that batteries have for energy storage and the transport sector in a race to decarbonize energy systems and store energy. However, in the portfolio approach that will enable the rapid technology transition, it is clear that there is no one size fits all approach, making it worth exploring the synergistic benefits that come when batteries and fuel cells work together.
___
Have comments for the author or ideas for future articles you'd like to see him write about? Contact cj@nyenergyweek.com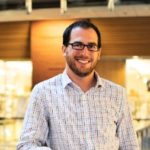 Christophe Jospe is a policy wonk who tries to think like an engineer and investment banker. He is on a quest to unleash funding and amplify attention to the most promising solutions to manage carbon. He holds a BA in Political Science from Colgate University and an MPA in Environmental Science and Policy from Columbia University.