The U.S.electricity grid is the backbone of the U.S.economy, as nearly every sector is dependent on a reliable and steady source of power. The power grid in the U.S. is an expansive network with over 9,200 power generating units, 600,000 power transmission lines and over 1 million MW of power generating capacity. Its reliability and power generation requires state-of-the-art technology and engineering.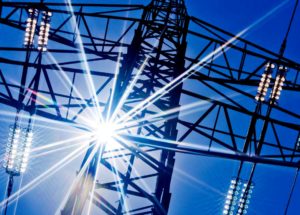 However, many parts of the U.S. power infrastructure are still lagging behind the latest technological advancements in power infrastructure. These areas can create electricity bottlenecks, slowing down critical parts of the power grid. This is an issue that the U.S. The Department of Energy (DOE) has recognized and plans to address with research, development and implementation initiatives throughout the country. Some key issues that need to be addressed are:
Smooth integration of intermittent renewable power sources such as wind and solar into the power grid

Ensuring the power grid is resilient to security breaches, as more power sources become digitized and vulnerable to cyber attacks

Ensuring transmission lines are up-to-date and offer a steady supply of power

Ensuring underserved communities have access to reliable and steady source of power
Some states such as New York have addressed the above issues. This year, NY authorities greenlit 62 power transmission upgrade projects in parts of NY to improve power distribution. 
The Grid Modernization Initiative: The DOE's roadmap to modernize the U.S. power grid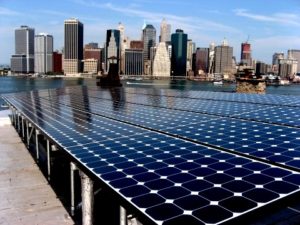 Grid modernization has been a key focus area for the DOE. It is a key aspect in achieving the Biden administration's climate goals by 2050. In fact it has laid out a Grid Modernization Initiative (GMI), a roadmap for updating the U.S. power grid to ensure a more resilient infrastructure and reliable, sustainable supply of power.
As a part of this initiative, the DOE has now announced $38 million in funding for National Laboratories to carry out extensive research and development projects to improve the U.S. power grid. 
This funding addresses activities related to five technical aspects of improving U.S. power grids: Power and Controls Electronics (PACE), Cybersecurity for Architectures, Standards, and Practices (CASP), Quantum Facilities for Computing, Sensing, and Security (qFACSS), Equitable System Operation and Planning (ESOP), Climate Impact on Energy Resources (CIER). 
The GMI has some key objectives:
Greater resilience to physical and cyber hazards

Improve reliability of day-to-day operations

Minimizing cost of distributing electricity

Enhance adaptability and responsiveness of power grids to sudden events through smart technology and feedback methods
The GMI is a cross-collaborative initiative bringing together several parts of the DOE. It is supported by the DOE's Offices of Electricity; Fossil Energy and Carbon Management; Cybersecurity, Energy Security, and Emergency Response; Energy Efficiency and Renewable Energy; Technology Transitions; as well as the Grid Deployment Office.
Boosting power generation from renewables requires cross-collaboration in the industry between experts, policy makers, and researchers is crucial. New York Energy Week brings together key people in the energy market in various sectors such as finance, government, law, media and academia. Find out some of the ways you can get involved here. NYEW is also hosting key market players in the U.S. energy industry for its decennial anniversary between June 20th to June 22nd 2023.