The state of New York greenlit 62 power transmission upgrade projects in a bid to lower the cost of electricity and boost renewable power generation across the state. The New York State Public Service Commission authorized these upgrades to reduce transmission bottlenecks in three Upstate regions: the Capital Region, the southwest and northern regions of New York.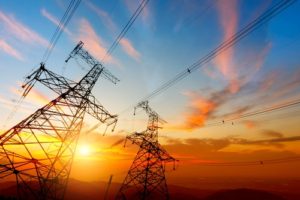 The upgrades will be carried out by utility companies such as Central Hudson Gas & Electric Corporation,New York State Electric & Gas Corporation, National Grid (upstate), and Rochester Gas and Electric Corporation. These utility corporations will start the transmission upgrades in 2024, with an expected completion in 2030. 
In 2021, the commission recognized that a lack of power transmission infrastructure presents obstacles to efficient, cost-effective renewable power generation in these regions.The upgrades will support New York's Climate Leadership and Community Protection Act (Climate Act), which is the state's comprehensive climate action plan to meet its net zero goals. The proposed upgrades were supported by various stakeholders such as the Alliance for Clean Energy New York, Inc.
The authorized transmission upgrades will cost approximately $4.4 billion, but will yield $1 billion in direct benefits to New York in the form of lower renewable energy production costs. All together, the 62 projects include improving existing transmission lines, upgrading current substations and building three entirely new substations.
New York's Climate Goals and Achievements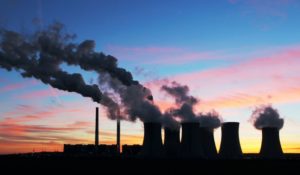 New York has set some of the most ambitious climate goals in the U.S. . This includes achieving a zero emissions power generation and transmission sector, and 70% of all its power generated from renewables by 2030.
New York also has made significant investments in climate action projects and initiatives. To date, the state has invested more than $35 billion across 120 renewable power generation and transmissions projects. It has invested $6.8 billion in projects to reduce greenhouse gas emissions. 
In addition to the transmission upgrades, there is also the Clean Path New York infrastructure development project. With an investment of $11 billion, the project will develop more than 7.5 million megawatt-hours of emissions-free energy annually for the state of New York. The project is a collaboration between The New York Power Authority (NYPA), energyRe and Invenergy.
It has also invested $1.8 billion in solar power projects, and the state has seen 2,100 percent expansion in the solar electricity sector in the last decade. 
Investments of $1 billion have been made for clean transport. This is on top of strict zero-emission vehicle regulations. For example, NY requires that by 2035, all new passenger cars and trucks sold to be zero emissions.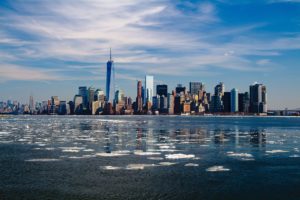 Boosting power generation from renewables requires cross-collaboration in the industry between experts, policy makers, and researchers is crucial. New York Energy Week brings together key people in the energy market in various sectors such as finance, government, law, media and academia. Find out some of the ways you can get involved here. NYEW is also hosting key market players in the U.S. energy industry for its decennial anniversary between June 19th to June 21st 2023.