As the electrical storage industry heats up in New York, the thermal energy storage market has continued its run of success across the state. Trane®, a leader in ice–based thermal energy storage solutions to New York customers, had another great year in 2018, with new projects at prominent sites across New York State.
Trane Thermal Battery™ cooling systems use a thermal energy storage concept that is deceptively simple: buildings store energy in the form of ice. At 55 Water Street, there are 134 CALMAC® thermal energy storage tanks; each tank is 7.5′ in diameter, 11.5′ tall, and holds over 2200 gallons of tap water. At night, when electricity prices are much cheaper and the city's power mix is far less greenhouse gas intensive,1 55 Water Street fires up its chiller plant to charge the Thermal Battery cooling system using 20-24 degree fluid which are circulated through the 3.5 miles of tubing in each tank, slowly freezing the water inside. Then, during the day when the temperature rises and the building is occupied, the Thermal Battery cooling system discharges ice to deliver cooling to the 53 story, 3.5 million sq ft colossus. The Thermal Battery cooling systems is a Trane controlled chiller plant that has a storage capacity of over 12 MWh, can reduce peak loads by more than 2 MW, and has saved the building owners roughly $2.5 million in utility costs each year.
Because CALMAC thermal energy storage tanks act like a battery that use H2O as their medium of storage, rather than pricier materials like lithium, vanadium, or lead, Trane Thermal Battery projects can be far less expensive than electrical storage projects in New York City 2. Thermal energy storage poses roughly no hazard or safety risks, which makes the permitting process far more streamlined than other technologies. And the tanks themselves are remarkably durable: they rely on polyethylene, the same material used for natural gas pipelines, which resist erosion, corroding and rust. CALMAC thermal energy storage tanks can operate day in and day out for 30+ years with zero reduction in storage capacity.
Each summer, thermal energy storage systems across New York State can reduce on-peak electric consumption by over 40 MW3, helping to reduce the state's reliance on dirty, fossil fuel-powered peaker plants that contribute to global warming and have serious impacts on the air we all breathe. Many Thermal Battery projects are co-optimized to provide daily load shift while also being able to ramp up their dispatch to respond to a NYISO® or ConEdison® Demand Response event. With small tweaks to rate structures and to Demand Response baseline methodologies, as has been suggested by the NY Public Service Commission and others,4 Thermal Battery projects may soon be able to provide even more relief to the city's congested T&D infrastructure.
Thanks to incentives from NYSERDA and New York utilities, thermal energy storage can have a big impact on New York's power grid. With more installations on the horizon, this impact has the potential to continue to grow in the years to come.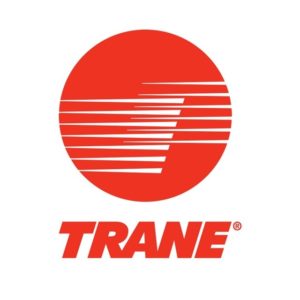 1 U.S. Department of Energy eGrid data. February 2018.
2 CALMAC Market Analysis. June 2019.
3 CALMAC Market Analysis. June 2019.
4 New York State Energy Roadmap and Department of Public Service / NYSERDA Staff Recommendations. June 2018.