In the global race to reach net zero, the need for sustainable finance has never been more salient. Sustainable finance does not just encompass environmental sustainability, but also social and economic. But, what exactly is sustainable finance? 
The European Commission defines sustainable finance as: "the process of taking environmental, social and governance (ESG) considerations into account when making investment decisions in the financial sector, leading to more long-term investments in sustainable economic activities and projects."
In this definition, environmental considerations refer to strategies that tackle issues directly related to the environment. This includes aspects such as climate change mitigation, preserving biodiversity, reducing environmental pollution, and improving the circular economy. 
Social considerations refer to issues such as inequality, labor and human rights. Governance relates to planning, leadership, and managing policies in both private and public sectors. 
Sustainable finance is one of the most powerful tools that will determine the progress towards global net zero targets. Being able to achieve these targets requires vast amounts of expensive research and development into new technologies and projects in areas such as renewable energy and carbon sequestration. In the near future, investment into ESG-focused projects and businesses will only increase.
The World Bank has set up numerous programs globally, to help countries around the world in sustainable finance:
The

Global Program on Sustainabilit

y which promotes  the use of high quality-data and analysis on natural capital, ecosystem services and sustainability to better inform decisions made by governments, the private sector and financial institutions.

Climate Support Facility

is a new flagship trust fund which was launched on December 10, 2020.  The facility manages funding provided under a Green Recovery Initiative aimed at helping countries building a low-carbon, climate-resilient recovery from COVID 19.
A recent outlook on sustainable finance in the U.S.
Despite investments into ESG-driven projects and schemes steadily growing in Europe, the sustainable finance sector in the U.S. appears to have stalled in the past year. This has been due to the increasing politicization of ESG investments. Some businesses and asset managers appear to be concerned that too much focus on ESG strategies will make their businesses seem too political. 
According to numbers from Morningstar, a financial services firm, investments under a 'sustainable' label showed $12.4bn in net outflows in the US in the past year. This is a stark contrast to the sustainable finance sector in Europe, $126.3 billion was poured into sustainable investments. Recently, one of the world's largest investment management companies, BlackRock, removed the largest sustainable fund in the US from one of its popular portfolio allocation strategies.
This stalling of progress in sustainable finance is likely to continue as the 2024 elections loom closer. Some politicians such as US Senate minority leader Mitch McConnell and Florida governor Ron DeSantis have criticized green investments and diverting investments away from the fossil fuel sector.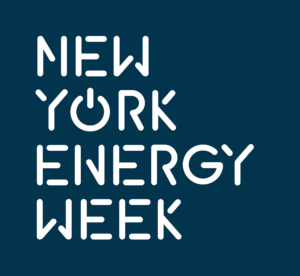 Boosting power generation from renewables requires cross-collaboration in the industry between experts, policy makers, and researchers is crucial. New York Energy Week brings together key people in the energy market in various sectors such as finance, government, law, media and academia. Find out some of the ways you can get involved here. NYEW is also hosting key market players in the U.S. energy industry for its decennial anniversary between June 20th to June 23rd 2023.