Blockchain technology has completely transformed the world of business and digital finance in recent years. With improved efficiency and safety of transactions, blockchain technology also has great potential in improving the security of power grids. The Department of Energy (DoE)'s Oak Ridge National Lab (ORNL) is studying the use of blockchain technology to prevent cyberattacks on power grids. 
According to the DoE, the research looks at using blockchain to secure communications between parts of the electricity grid. As electronic devices have become more interconnected using smart technology, they have become more vulnerable to cyberattacks. The risk is high through the entire production chain, starting from power generation, to consumers using smart home devices.
The research is financed by the DOE Office of Electricity, and part of the ORNL-led Darknet initiative. The goal of the initiative is to improve the security and resilience of the U.S.'s energy infrastructure. The research team at Oak Ridge National Lab is led by Raymond Borges Hink.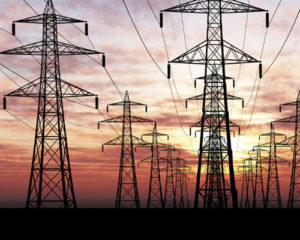 How it works
The new process works by detecting unusual activity on devices throughout the power grids. These could range from hackers manipulating data or making unauthorized changes to device settings.The objective also would be to spread the risk, so that if one part of the system fails, the entire system does not fail.
Using blockchain technology, the new system will carry configuration and operational data redundantly across multiple servers. There is regular feedback and verification of the data and equipment settings. It will compare this data to a statistical average of parameters such as normal voltage, frequency, breaker status and power quality.
This would make it easier to spot any irregularities and sudden changes in these settings. The verification and data collection is done at frequent intervals, so that errors could be picked up as soon as possible. The increased security of blockchain technology compared to other methods, make it a top choice for this kind of data processing.
Not only does blockchain offer improved security, it also saves energy and space. Carrying out frequent monitoring of electronic devices and checking for errors quickly requires a vast amount of data processing capacity. 
The blockchain uses a cryptographic method called hashing, where a mathematical computation is performed on the bulk data to represent it as numbers in the blockchain. This method enables blockchain to process thousands of data exchanges across the power grid in a matter of seconds.
A prototype of the new system has already been completed at the ORNL, within the DOE's Grid Research Integration and Deployment Center, or GRID-C. It uses a smaller model of a power substation within a closed electrical loop to simplify the real system.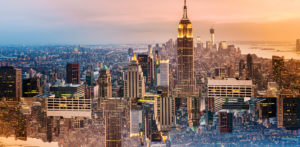 Boosting power generation from renewables requires cross-collaboration in the industry between experts, policy makers, and researchers is crucial. New York Energy Week brings together key people in the energy market in various sectors such as finance, government, law, media and academia. Find out some of the ways you can get involved here. NYEW is also hosting key market players in the U.S. energy industry for its decennial anniversary between June 20th to June 23rd 2023.