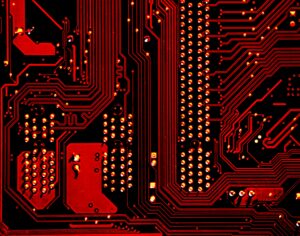 This week, Gridmatic (an AI-focused power marketer), signed a two-year purchase agreement with energy company Avangrid. The deal will see Gridmatic purchasing 15 megawatts (MW) of clean energy, generated by AVANGRID's 120 MW Barton Chapel wind project in Jacksboro, Texas. The project, which will serve Gridmatic's Texas-based clients, will run from January 2023 to December 2024.
Gridmatic will supply this energy to its customers, using its AI technology to optimize the cost of renewable electricity based on real-time supply and demand. In January 2023, Gridmatic had launched Gridmatic Retail, which enables companies and consumers to buy stable, cost-effective, clean energy. It uses the latest AI models to optimize power supply based on the complex and unique energy needs of their customers.
Companies such as Gridmatic use advanced AI algorithms and real-time data to predict supply and demand of electricity. They will use this information to shuttle electricity to the right places at the right time. This can not only eliminate supply bottlenecks, but also lower the cost of electricity. With traditional power marketing, there is a lag between real-time information and power supply. 
Complexity of integrating renewable sources into the grid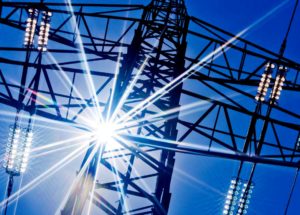 Power supply and electricity grids have always been complex due to the unique and specific energy requirements of different consumers. With the rise of renewable electricity, the supply and purchase of electricity will become even more complex.
In fact, the U.S. Energy Information Administration (EIA), estimates that 44% of the U.S's electricity in 2050 will come from renewable sources. This will present a number of challenges, both from the supply side and demand side.
On the supply side, power generation, distribution and storage are all quite complex with renewable sources.This is due to the unpredictable or intermittent nature of renewable sources such as solar and wind. The current power infrastructure lacks up-to-date, adaptable solutions to deal with their complexity, since they were designed for conventional fossil fuel sources. 
The demand side would also add to the complexity. Different businesses will have different emissions targets to achieve and different energy sources to achieve it. This will create very unique energy use profiles for each client.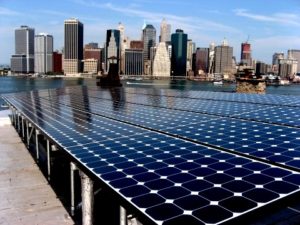 At present, using artificial intelligence in the power sector is still in its infancy. Though  Artificial intelligence has tremendous potential to disrupt key industries, many people have raised questions about its pitfalls. It is important to discuss its complexity with experts in various parts of the industry, from finance, policy makers to engineers. 
New York Energy Week brings together key people in the energy market in various sectors such as finance, government, law, media and academia. Find out some of the ways you can get involved here. NYEW is hosting key industry professionals in the U.S. energy industry for its decennial anniversary between June 20th to June 23rd 2023.