According to the latest figures from the Intergovernmental Panel on Climate Change (IPCC), the world needs to slash greenhouse gas emissions by 60% by 2035, compared to 2019. This is to limit global rise in temperatures to 1.5 degree Celsius, based on the Paris agreement. However, based on a recent report, the Annual Energy Outlook 2023 from the EIA (Energy Information Administration), shows the U.S. still has a long way to go.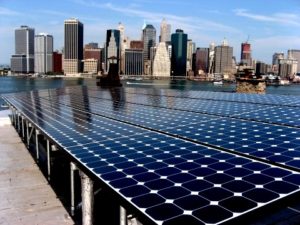 Progress on U.S. net zero goals and commitments
The Biden Administration has already very ambitious targets and legislation for the US to meet its net zero goals. The most salient of the U.S's net zero goals is to cut emissions by 50% by 2030, compared to 2005 baseline levels. The Biden administration also passed the Inflation Reduction Act, which incorporates climate spending of around $369 billion in various sectors.
Based on some recent statistics, however, it appears that the U.S. may be trailing behind its 2030 net zero goals and commitments. In the Energy Information Administration (EIA)'s latest 2023 Annual Energy Outlook, the estimated reduction in emissions is only 25-38% by 2030 (using 2005 as reference).
Here are some other key statistics from the EIA's latest report:
Carbon emissions from the power sector are predicted to reduce by 15 percent between 2022 and 2025. This is an increase from about 1.5 billion metric tons of carbon dioxide to about 1.3 billion metric tons.

By 2030, the emissions drop is predicted to be around 63 percent compared to 2022 levels.

Between 2030 and 2035, the drop in carbon emissions from the power sector is only predicted to be 8%.

Though the report predicts a significant drop in emissions until 2030, the report shows that this may reverse after 2030. Industrial emissions in 2050 is only estimated to be about 4 percent below the 2022 figures.

Solar generating capacity grows by about 325% to 1019% by 2050 (compared to 2022 baseline)

Wind generating capacity grows by about 138% to 235% ( based on 2022 levels)

The Inflation Reduction Act (IRA)
It is important to note, though, that the EIA's figures only account for emissions from fossil fuel combustion, and do not consider non-CO2 emissions. It also does not factor in the effects of climate spending via the Inflation Reduction Act. 
The Inflation Reduction Act will spend close to $400 billion on various climate change initiatives, which not only incentivizes manufacturers and energy companies, but also consumers to cut emissions. These investments would be made in the next ten years.
The legislation provides Investment Tax Credits (ITCs) and Production Tax Credits (PTCs) to generate power from clean energy sources. The IRA also heavily incentivizes clean hydrogen production. Producers will receive a base credit of $0.60 per kilogramme of hydrogen produced, on the condition that carbon intensity is within the range of 0-0.45 kilogram of CO2 equivalent (CO2e) per kilogram of hydrogen (H2).
These are just some of the initiatives highlighted in the IRA, aimed at helping the U.S. meet its net zero and decarbonization goals. According to the Biden administration, the Act will slash GHG emissions to almost 40%, compared to 2005-levels, by 2030. Without the IRA, the U.S. was only projected to reduce its emissions to 26% by 2030, based on 2005 levels.
Boosting power generation from renewables requires cross-collaboration in the industry between experts, policy makers, and researchers is crucial. New York Energy Week brings together key people in the energy market in various sectors such as finance, government, law, media and academia. Find out some of the ways you can get involved here. NYEW is also hosting key market players in the U.S. energy industry for its decennial anniversary between June 20th and June 23rd 2023.