NY state will have four years to replace the nuclear generation
By Ellis Talton
Indian Point is the country's latest nuclear power plant to be evaluated for total shutdown in 2021. It means that New York state has four years to replace 12 percent of its electricity generation. Although a challenging task, New York has prepared for this transition in its Clean Energy Standard, which looks to have 50% of all electricity in the state generated from solar and wind by 2030.
Indian Point, just 25 miles north of Manhattan, is owned and operated by Entergy Nuclear Northeast, part of Entergy Corporation in Louisiana. It is a 3-unit nuclear power plant, with only units 2 and 3 currently under operation, while unit 1 is permanently shut down. Indian Point is one of four nuclear-powered plants in New York State and produces 2 gigawatts of power, or 12 percent of the state's total electricity generation. Nuclear power accounts for 20 percent of total generation in the United States.
Like all nuclear power plants built in the United States, Indian Point was originally given a 40-year lease to operate. In 2013 and 2015, however, the lease for the two units ended. The NRC provides the option for nuclear plants to extend their license for additional 20 years, and generally this is granted. For example, in 2016, 84 percent of the nuclear plants operating in the United States were granted 20-year renewals. Often this is done with stipulations that require further investments in the facilities. Entergy, which did attempt to make concessions to upgrade its facilities, was not granted a renewal, however. In January 2017, Andrew Cuomo came to an agreement with Entergy to shut the remaining two reactors.
The decision was likely largely driven by the political climate and the reactor's proximity to New York City and its 9 million inhabitants. Governor Cuomo said the idea that a nuclear plant was operating less than 30 miles away from the country's largest city "defies common sense."
Indian Point is certainly in a precarious location for a radiation-fueled power plant. Nuclear power plants do pose significant risks, although they tend to be more reliable in terms of electricity generation capacity (nuclear is "online" around 90% of the time, versus wind at only 35%). For example, following the Fukushima Disaster, Japanese officials set the perimeter from the disaster within a 19-mile radius, and the NRC says the minimum radius to protect inhabitants from food and water contamination following any radioactive incident should be 50 miles.
Indian Point is much closer: the tip of the Empire State Building is only 36 miles from the tip of Indian Point's 3rd reactor. It is unclear if this concern was raised in the agreement between Cuomo and Entergy, but it is difficult to imagine that it was not billed as a serious critical infrastructure concern.
Nuclear power generation, once thought to be the savior of a country dependent on foreign oil, has lost significant ground in the United States to cheaper and safer sources, such as natural gas. One metric pointing to this decline is the fall in US imports of uranium. In 2016, the United States imported 13% less uranium concentrate than it did in 2015. Of the 57 million pounds imported, about half came from Canada and Kazakhstan.
In 2016, the US had 61 nuclear power plants under operation. The newest plant in the US is Watts Bar 2, which entered commercial production in 2016; the first to do so since 1996. Although most of the reactors continue to operate, Indian Point is not the only plant being shut down. In late 2016, production in Fort Calhoun Nuclear Generating Station was shut down. This plant, located at the far western border of Nebraska, had a capacity 75 percent lower than Indian Point.
While the United States– and the rest of the OECD world– sees itself slowing nuclear growth over the next decade, China will be doubling down on nuclear units. By 2040, the EIA expects that China will account for more than half of the world's nuclear capacity increase.
___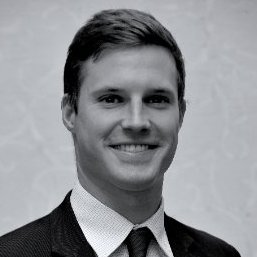 Ellis Talton is a New York Energy Week 2017 Fellow. He worked as an energy journalist for The Oil & Gas Year in Istanbul, Turkey and covered the Middle East and Africa. He graduated from The University of the South: Sewanee with a Bachelor's of Arts in French Studies and a focus on international relations.