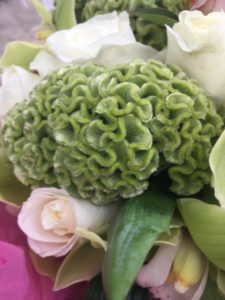 BY Padma Edirisinghe
"We cannot wait to act. Mother Nature doesn't wait on an election calendar, and neither do we" – Former mayor of NYC,  Bloomberg
Bloomberg laid out the ambitious plan, Beyond Carbon, as part of his commencement address at MIT on Friday, June 7, telling graduates, "Your generation's mission is not to explore deep space and to reach faraway places. It's to save our own planet, the one we live on, from climate change." His foundation will donate $500 million to the initiative.
The new campaign, called Beyond Carbon, is designed to help eliminate coal by focusing on state and local governments. The effort will bypass Washington, where Mr. Bloomberg has said national action appears unlikely because of a divided Congress and a president who denies the established science of climate change.
Beyond Carbon will push states and utilities to phase out every U.S. coal-fired power plant by 2030. Bloomberg noted that the goal is ambitious but achievable:

The organization will work to stop construction of new natural gas plants. Bloomberg noted that cities such as Los Angeles are pursuing renewable energy and that states including California and Hawaii are working to convert their electric system to 100% clean energy. "We don't want to replace one fossil fuel with another; we want to build a clean energy economy and will push more states to do that," Bloomberg said.

The initiative will support allies such as governors, mayors, and legislators in their pursuit of ambitious policies and laws. It will also empower a grassroots army of activists driving progress nationwide on incentives and mandates that increase renewable power, pollution-free buildings, access to mass transit, and sales of electric vehicles — "which are now turning the combustion engine and all of its pollution into a relic of the Industrial Revolution," he said.

Beyond Carbon will get deeply involved in elections across the country, "because climate change is now first and foremost a political problem, not a scientific quandary or even a technological puzzle," he said. Bloomberg warned graduates not to shy from activism. "I know as scientists and engineers, politics can be a dirty word. I am an engineer. I get it. I am also a realist. I have three words: Get over it," he said.
More than 280 coal plants, about 40 percent of the United States coal fleet, have either closed or announced plans to close since 2010. This new campaign aims to shut down the remaining 241 plants in the country by 2030.
Summary:
Why this announcement is very important? Gradually, wealthy individuals take the responsibility of their quest to achieve their own cause for better world. Though one can disagree in principle that an individual should not dictate the public policy, in a free society individuals have responsibilities to take the advancement of technology for public good. While the government could be a regulator for public safety, general public has natural right to say on what is best for them as long as well intent is present.  
Source: MIT management, Solan School