New gas production is changing the electricity landscape
By Ellis Talton
Pennsylvania and Ohio saw the largest increase in natural gas production in the United States in 2016, according to the EIA. The current largest producers in the country, in order, are Texas, Pennsylvania, Oklahoma, Louisiana, Ohio, West Virginia and North Dakota.
One of the issues of increases in production, however, is how to bring it to market. Pennsylvania will produce more gas than it will be able to consume in 2017– it currently accounts for 20% of all natural gas production but only represents 4% of the country's population and 0.03% of its power generating capacity. Alternatively, New York consumes 5% of the total but its own production is so small that it nears 0% of the overall production in the country.
Electricity generation from natural gas has been one of the largest drivers of gas consumption in the United States in the last 10 years and has helped the country generally lower carbon emissions and lower dependence on coal. Large gas producing states have relied on intrastate pipelines to export the gas over state lines, but natural gas coming from the Marcellus shale in Ohio and Pennsylvania seems to be meeting roadblocks from its neighbors in the northeast.
For example, New York State blocked the development of the Northern Access Pipeline that would have brought gas into the state from Pennsylvania. New York State also is on top of the Marcellus Shale play and could develop its own resources, but given the State's past decisions on buying Marcellus gas, this is unlikely to happen as well. New York does produce some natural gas, only 22 billion cubic feet a year, and that number is half of what it was in 2008. As a comparison, Pennsylvania produces 19 billion cubic feet of natural gas per day.
New York already does import a lot of its natural gas from Pennsylvania, but the latest decision to reject the Northern Access pipeline may not turn out to be a sustainable short-term policy. If New York and its northeast neighbors want to continue rejecting natural gas from large gas producers like Ohio and Pennsylvania, it will continue to experience high electricity prices. Of the top ten highest electricity prices in the country, 7 of them are in the Northeast (Massachusetts, Connecticut, Rhode Island, New Hampshire, New York and Vermont).
Northeastern states' aversion to pipelines is understandable given the environmental impact many pipelines pose to water and forest systems. In the long-term, states should continue investing in renewable energy forms, but the short term fix to high electricity prices is in better midstream infrastructure. Texas, Oklahoma, and Louisiana (which has the lowest electricity prices in the country) are good examples of natural gas producers that have aggressively developed their midstream infrastructure. But building pipelines over flat, arid plains poses less risk and negative environmental impact than building over rivers, lakes and mountains.
Pennsylvania will likely look to absorb increases in natural gas through new power plants. In fact, the state expects $20 billion in investments in new gas plants over the next few years. Natural gas prices are also expected to increase in 2017 and 2018, which will lead to an increase in production. Prices in 2017 are expected to reach $3.10 and in 2018 to $3.45 per mmbtu, according to the EIA.
___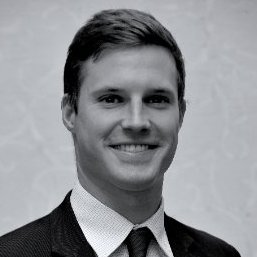 Ellis Talton is a New York Energy Week 2017 Fellow. He worked as an energy journalist for The Oil & Gas Year in Istanbul, Turkey and covered the Middle East and Africa. He graduated from The University of the South: Sewanee with a Bachelor's of Arts in French Studies and a focus on international relations.