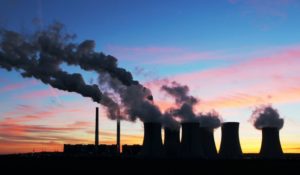 BY PADMA EDIRISINGHE
The German cabinet adopted plans on Wednesday (June 5th)  to provide 40 billion euros (44.7 billion U.S. dollars) of financial support to federal states undergoing the structural changes needed for Germany to achieve its planned phase out of coal by 2038.
Germany has been making progresses to reduce its carbon footprint, and last year, renewable energy beaten coal as part of the country's energy mix for the first time. Solar, wind, hydroelectric, and biomass resources together produced 40 percent of Germany's energy.
Without coal, the country will turn much more significantly toward renewable energy, and the Los Angeles Times says the plan calls for 65 to 80 percent of the country's power to come from renewables by 2040. Since the Fukushima disaster, Germany has pledged to close its nuclear power plants by 2022, so that source of low-carbon electricity will not be available to the country domestically.
The rest of the country's energy would presumably come from natural gas. Norway's oil and gas lobby said on Monday that Germany's proposal should lead Norwegian companies to invest more in gas.
Germany's coal exit calls for assertive action between now and 2038. About 24 coal plants will have to be shut down between now and 2022, according to the LA Times. By 2030, Germany should have eight coal plants left, producing 17 gig watts (GW) of electricity in aggregate. A provision of the plan requires the phase-out target date to be reassessed every three years, and Germany can speed up the phase-out date to 2035 if it sees fit.
According to the German government's plans, detailed in a key issues paper, the government is aiming to develop the existing mining areas in East Germany as well as the Rhine region "into energy regions of the future".
"We are keeping our promise. The exit from coal must become an opportunity for the affected regions," said German Minister of Economics and Energy Peter Altmaier, who presented the cornerstones.
The German government "is ensuring clarity in the affected regions and creating long-term prospects with sustainable jobs for the local people," Altmaier stated.
"We are setting the course for the districts to develop into modern energy and economic regions. Now it is a matter of filling this concept with life together with the federal states, the municipalities and the local people," the German economics minister emphasized.
Summary
Here is an example of government intervention on coal industry. Any economies need to address creating job growth while keep sustainability in mind. Consequently, German government promises to create more jobs by investing in closing down the coal plants and instead supporting clean energy technologies and its development. The world is more increasingly, look at the sky, the sea and its open space for energy alternatives while closing down the ground earth's energy resources.
Source: ARS technica, Xinhua