Efficiency gain vs. job losses: the impacts of information technology
By Ellis Talton
The oil industry and the data industry are two fields that have traditionally not been closely associated. Analysts have argued that, because of the extended high price of oil from 2008-2016, oil companies allocated investment in expensive day-rates on rigs, for example, rather than build digital and data-focused departments. Oil companies spend a lot of money collecting data from seismic shoots or well production, but rarely does that information become actionable.
Only 5% of the data collected in a seismic campaign is used, according to Ulrich Spiesshofer, CEO of ABB, cited in an April 2017 Economist piece. At the executive level, it is even worse: 99% of an oil well's data never reach the top management, according to the same article in reference to a McKinsey report.  
Experts argue that now is the time to act on this data. Companies should pay closer attention to the information acquired, and build algorithms and technology that allows it to cut costs and produce more effectively, particularly given that oil prices no longer justify irresponsible spending. Artificial intelligence will allow oil companies to use data in a way never before experienced in the industry. Everything from detecting methane, to improving how a well is drilled, controlling flow rates, well pressure, well design, and ensuring downhole reliability. Research and Markets released a report in April 2017 predicting that the "data in the oil industry" market will reach $17.8 billion by 2022.
Better analysis and smarter investments should be welcomed by the broader energy industry. With oil companies being able to better time their production with fluctuations in oil prices, or better time production with swings in supply and demand, it cuts down on unnecessary expenditure and waste.  
Artificial Intelligence
On the other hand, artificial intelligence and digitization of the oilfield could compound the job losses the industry has seen in the last 2 years. The industry knows what happens when efficiency in production happens: prices fall, and so too do the broader markets.
Certainly, oil companies are interested in innovating and improving their processes, but the impact of low oil prices at a sovereign level can be devastating – particularly for countries whose economies depend on it. The human element in oil is what provides leaders of many OPEC countries their political power. Providing jobs for its people is one of the most important political protections a leader can have. Artificial intelligence may make that harder.
Thus AI and digitization are as much a threat and opportunity in the oil and gas industry as it is in manufacturing, for example. It represents both an improvement in productivity but also the loss of jobs. Those contrasting truths help few and hurt many.
Ironically, one of the ways that companies can successfully adopt AI practices is through hiring the right human talent. Only companies that can attract the talent needed to implement machine learning will succeed.  
__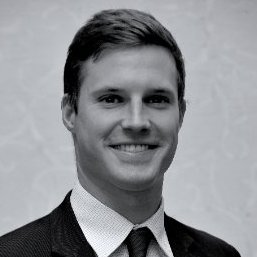 Ellis Talton has worked as an energy journalist for The Oil & Gas Year in Istanbul, Turkey and covered the Middle East and Africa. He graduated from The University of the South: Sewanee with a Bachelor's of Arts in French Studies and a focus on international relations.